Discover more from Network Capital
Mentorship and career advancement platform trusted by 200,000+ millennials and 7.5 million students. Featured on Harvard Business Review, World Economic Forum and TED. Partner of NITI Aayog (Government of India) and Masters of Scale (Reid Hoffman)
Over 40,000 subscribers
What we learned together this week
Key insights from the week gone by
This was an exciting week on Network Capital with the launch of Utkarsh's book "The Seductive Illusion of Hard Work" (Sage Publishing), inauguration of the Network Capital Serendipity Tool, cohort setting for the CEO Fellowship and the unveiling of the NC Insider Directory.
In this newsletter, we will briefly discuss these new announcements and reflect on what we learned together as a community.
Programs and Announcements
Insider Directory: Our community continues to grow and we are constantly seeking ways to further strengthen peer-peer connections based on complementary learning needs. We welcome you to take a look using your login details and connect with those you wish to. If you have any issues logging in, please write to varya@networkcapital.co

CEO Fellowship: The first cohort of the CEO Fellowship starts this week. In addition to much hyped hard skills which are important, one needs the ability to think clearly, write succinctly and speak powerfully. Our cohorts are designed for both students and young professionals. Being part of the fellowship is free for Insiders (subscribers).

Serendipity Tool: We love to create moments of adventure and possibility for our users. Towards that end, the serendipity tool is a fun way to meet new people and forge strong bonds. This is over and above our structured programs, peer engagement, happy hours and shared learning interventions.
All About Community
Today every company is a subscription company and every company is attempting to double down on community. We reached out to one of the world's best community builders, Lola, who hangs out often with Facebook CEO Mark Zuckerberg to give wings to her mission which is to unite women in a judgment-free zone through the power of stories. We recommend watching her masterclass on Network Capital TV.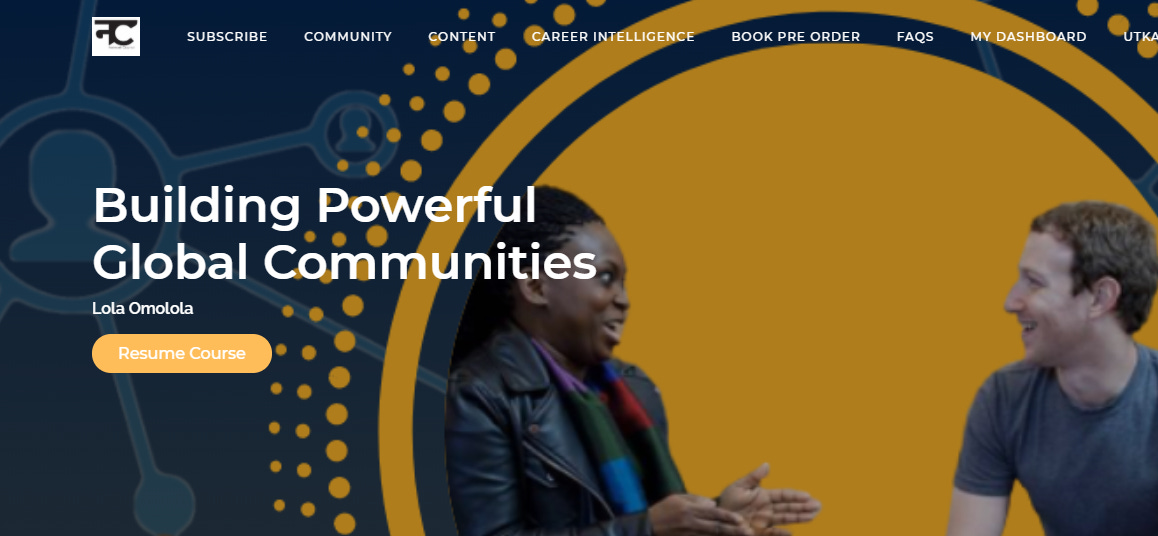 Key Takeaways of the Week
Podcast Recommendation
Network Capital, thanks to your love and support, has a rating of 4.9/5 on Apple. We would love for you to rate us, comment on our episodes and suggest speakers you want to listen to.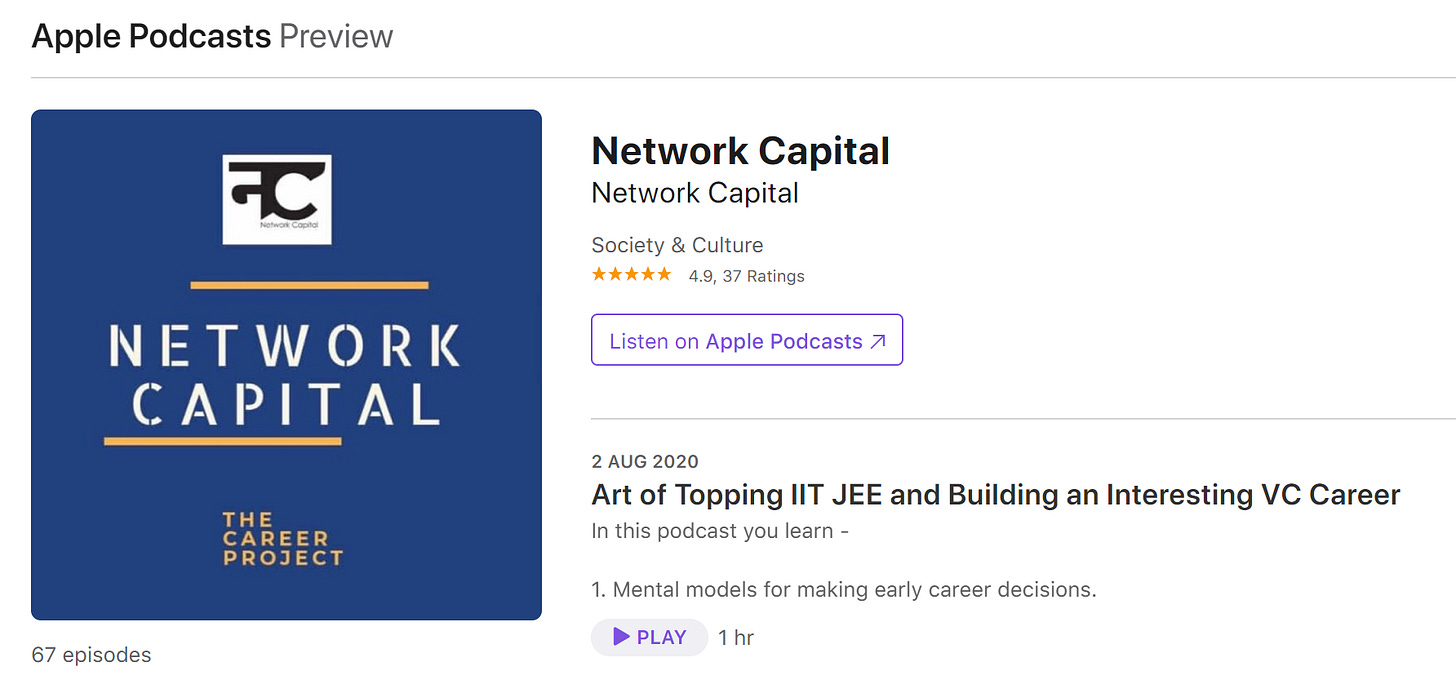 As we concluded the NC Policy bootcamp this weekend, we thought of suggesting CEEW CEO Arunabha Ghosh's podcast on meaningful careers in public policy. Feel free to listen to it here.
Book Recommendation
The Great Gatsby
"So we beat on, boats against the current, borne back ceaselessly into the past."
Once the pandemic is behind us, we will throw a Gatsby themed party for all our Insiders. Enjoy this classic that played no small part in helping Bill and Melinda Gates discover their love. This is a quote on their wall.
"He had come a long way to this blue lawn, and his dream must have seemed so close that he could hardly fail to grasp it."
Twitter Chatter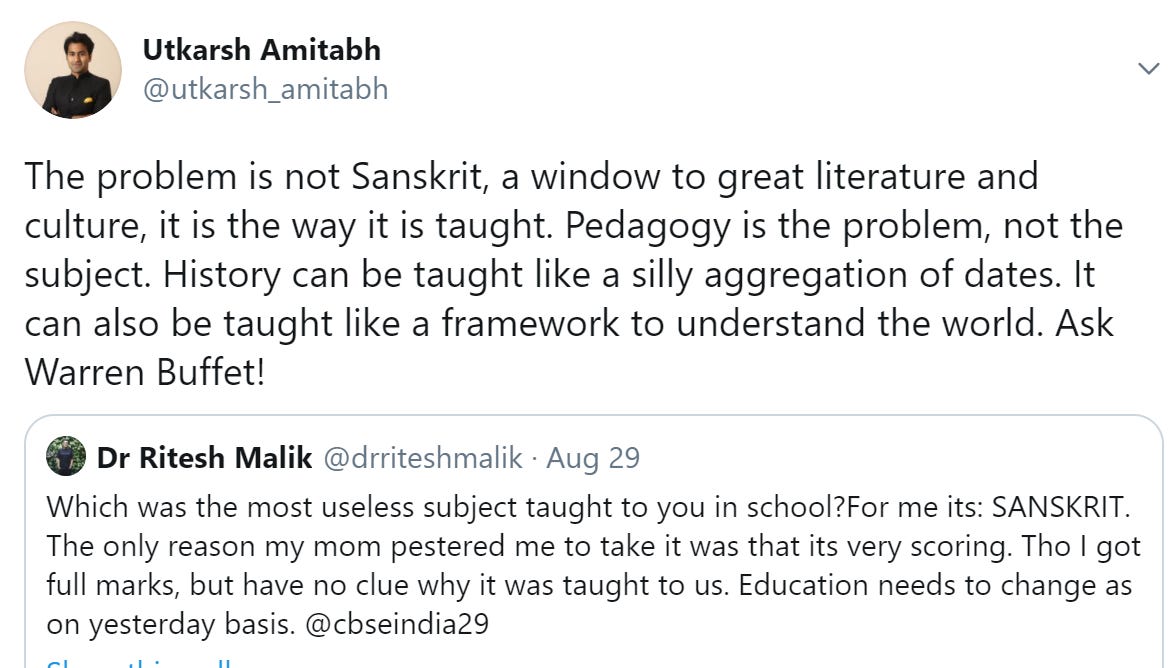 Join the chatter here.
We hope this was fun. Have a charming week ahead.
Your INSIDER Team,
To signup for office hours, please use this link. It is free for all Insiders every day - no strings attached.

Insiders have full access to Network Capital TV. Watch a masterclass every day. Start with Nobel Laureate Robert Shiller if you haven't already

If you are new to Insider, please read this and write to Aditi (aditi.nayak@networkcapital.co) for access to Network Capital TV, Insider Specific Groups, Job Board, Book Club, Interest Groups etc