Discover more from Network Capital
Mentorship and career advancement platform trusted by 200,000+ millennials and 7.5 million students. Featured on Harvard Business Review, World Economic Forum and TED. Partner of NITI Aayog (Government of India) and Masters of Scale (Reid Hoffman)
Over 40,000 subscribers
Key Takeaways from the Week Gone By
What we learned together on Network Capital
Before we get started, here is a quote that had us thinking all week.
"The reasonable man adapts himself to the world; the unreasonable one persists in trying to adapt the world to himself. Therefore all progress depends on the unreasonable man." — George Bernard Shaw
---
Dear readers,
This weekend we hosted two offline Network Capital X Anyone Winter Bashes in New Delhi and Hyderabad. Members in these two cities came together and saw the magic and serendipity of meeting new and interesting people unfold.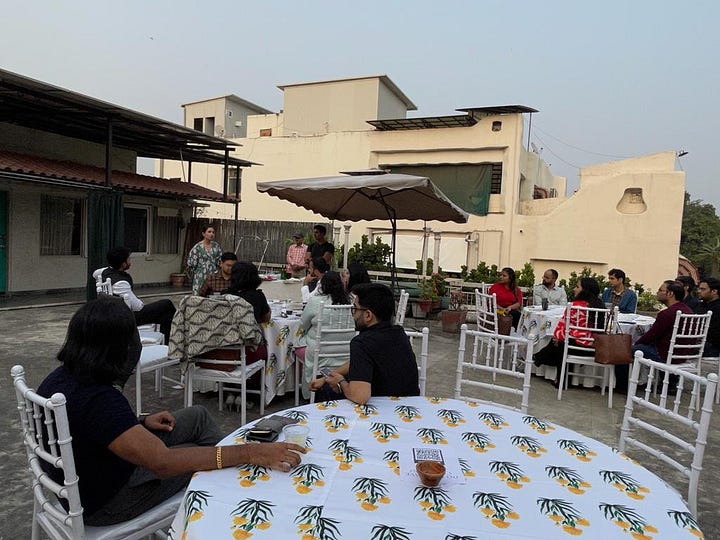 To take this momentum forward, we have the next NC X Anyone meet-ups in -
Bangalore on Nov 25

Mumbai on Nov 25
If we're not there in your city yet, join us online on the Anyone app for new interesting conversations.
---
Newsletters
---
Masterclass for the week
---
Have a wonderful week ahead.
— Your Network Capital Team
"Fiction is like a spider's web, attached ever so lightly perhaps, but still attached to life at all four corners." ― Virginia Woolf
---