First it was about grades in school, then college admissions, then that internship, then the job, then the spouse and then your kid is in school. The cycle repeats itself with slight variations and minor exceptions.
This is how Network Capital members felt about the million dollar question
If you won a lottery, would you still do what you do?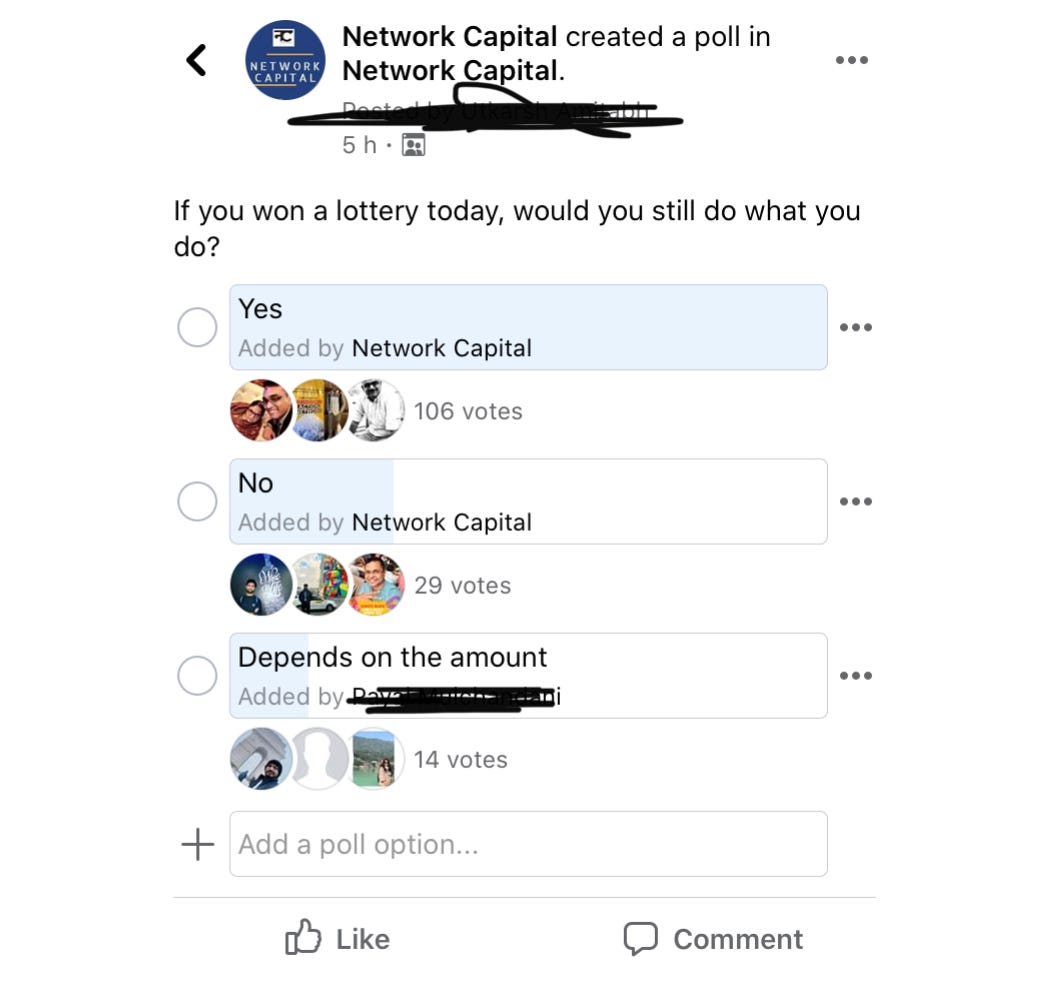 The most ob…
This post is for paid subscribers