Discover more from Network Capital
Mentorship and career advancement platform trusted by 200,000+ millennials and 7.5 million students. Featured on Harvard Business Review, World Economic Forum and TED. Partner of NITI Aayog (Government of India) and Masters of Scale (Reid Hoffman)
Over 40,000 subscribers
Bill Ackman's Career
Big Short 2.0 and the Bill Ackman Compendium
Our Associate Chhavi has analyzed the career principles of Bill Ackman, the founder and CEO of Pershing Square Consulting who recently made $2.6 billion for his hedge fund off a $27 million investment.
***Important Point: Ackman is still bullish on the economy. His bet was a hedge to get an asymmetric payout in case the economy lost track (which it did).
Some are calling this the best trade in history, even better than Michael Burry's famous "Big Short" maneuver in '07 where Burry shorted the rock solid housing market.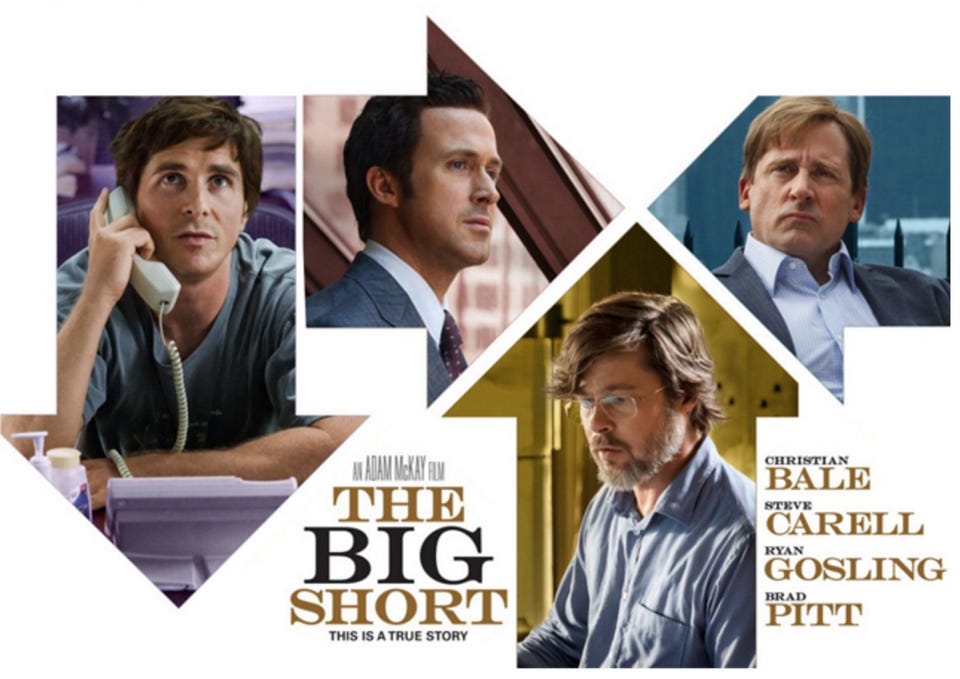 Big Short 2.0
In February 2020, when the world was awakening to the potential threat to human life posed by COVID-19, Ackman feared the worst for the American economy and decided to bet that the virus would tank the market. He was right, and within thirty days of this investment, his profits increased a hundredfold. The wisdom to make this trade at the right time wasn't so much an epiphany as it was the result of strictly adhering to his eight career principles. In this newsletter, Chhavi discusses Bill Ackman's career, while elaborating on his eight core principles and past investments.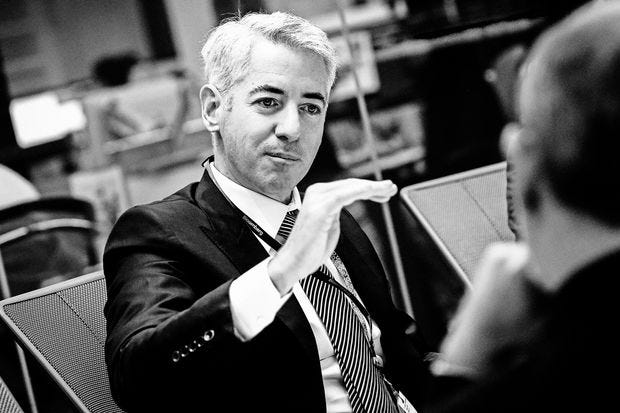 Starting Out
Born and raised in Chappaqua, a wealthy suburb just outside of New York City, Bill Ackman spent his childhood steeped in luxury. His father, Lawrence Ackman, founded the New York-based real estate financing firm Ackman-Ziff Real Estate Group, and his mother Ronnie Posner Ackman, served on the board of New York's Lincoln Center. Ackman left Chappaqua to attend Harvard, where he obtained his undergraduate degree and earned his MBA in 1992.
Activist Investor
Soon after his graduation in 1992, Ackman along with a fellow Harvard graduate, started an investment firm called Gotham Partners. The two decided to invest in Rockefeller Center Properties, which more than doubled Gotham's money. It was this investment that made Ackman want to become an "activist investor". Essentially, an activist investor (or shareholder) is one who uses his or her equity stake in a corporation to put pressure on its management. He recalls seeing the management at Rockefeller Center Properties make a series of bad decisions, which frustrated him. He wanted to somehow influence the firm, guide its management in the right direction, and help it create value. In his own words:
"It was being a frustrated passive investor that made me into an active investor"
This investment turned out to be highly profitable. However, despite Gotham Partner's success, Ackman decided to shut it down in 2002 following a series of lawsuits.
***You will observe real estate as the entry point for many billionaires. Read our story on Stephen Ross below.
"Baby Buffet"
In 2004, Ackman decided to start afresh, and launched Pershing Square Capital Management with $54 million in capital. The money was a combination of his own funds and a loan from Leucadia National. Known for having a highly concentrated portfolio of less than a handful of holdings, the company started doing well almost immediately. In 2014 the hedge fund provided a market and industry crushing return of 40% in 2014 (compared to S&P 500's 13% gain the same year)— earning Ackman the name "Baby Buffet" (shouldn't come as a surprise then that one of his favorite books is The Warren Buffett Way by Robert Hagstrom). ***Click below to read the world's most interesting book recommendation.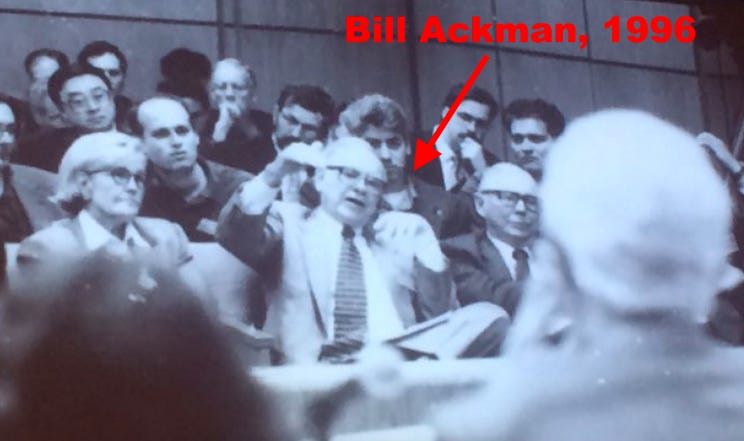 Back to Pershing Square Capital
The strategy Pershing Square Capital employed was essentially that of the activist shareholder; the hedge fund purchased a significant number of shares in large corporations —enough to be able to influence their management—proceeding to lobby the management to make changes that would drive up its stock price. Later, when the stock price was high enough, the hedge fund would offload their shares at a profit.
"What we do for a living, buying stakes in companies and working to make them more valuable, more efficient, more effective, I think it's great for the shareholders, I think it's great for the employees" Ackman told Bloomberg.
One of the hedge fund's biggest successes was turning around the fast-food burger chain, The Wendy's Company. Upon purchasing a large number of the company's shares, Ackman pressed the management to sell off its successful Canadian subsidiary Tim Hortons, and proceeded to cash out his investment at a massive profit.
A few other successes include rescuing mall operator General Growth Properties (a company that almost filed for bankruptcy), and improving the business of Canadian Pacific Railway Ltd., achieved by installing a new CEO and revamping the company's business strategy.
At its peak in 2014, Pershing Square had large stakes in Chipotle Mexican Grill, Starbucks, and Restaurant Brands International Inc. (the company that owns Burger King).
A Few Less Straight Forward Decisions
Alas, it hasn't been all smiles and rainbows for the hedge fund. Ackman's "bold" strategy which basically preaches being a contrarian to the extreme, has cost his firm quite a bit (monetarily) and also temporarily tarnished his own reputation (until his recent comeback).
Two major examples that resulted in heavy losses for Pershing Square were its investments in health supplement company Valeant Pharmaceuticals International Inc. and Herbalife Ltd. (HLF).
Valeant Pharmaceuticals was a sketchy corporation at best. The company was struggling with accusations of fraud, had a shady management, and was disliked by its competitors. Despite being aware of this, Ackman decided to purchase a massive 8.5% stake in the company at $180 a share. As predicted (by the world), Valeant's stock plunged very soon, and Pershing Square had to sell its entire position in March of 2017 at prices as low as $12 a share, resulting in losses of over $3 billion.
As for Herbalife Ltd. (HLF), Ackman argued the whole company was a 'pyramid scheme'; i.e. a business model that, instead of supplying goods and services, recruits "members" via a promise of payments or services for introducing other members. Schemes of this sort have an intrinsic value of zero. And so in 2012, Ackman shorted (bet against the success of) HLF. He said he was doing "god's work" standing up to the giant corporation, reasoning that someone had to expose them.
"I am going to personally pursue the Herbalife matter to the end of the earth — meaning I think this company is a criminal operation, I think they are harming people," Mr. Ackman said. "This is something that angers me. I am going to pursue that."
Initially HLF's stock plunged (which is good when you short something), later bouncing back to pre-short levels (this is bad). Subsequently, the rise in HLF's stock price cost Ackman millions in borrowing fees and paper losses, and he had to exit his short position. This investment made Ackman into a highly controversial investor, and the media had a lot of negative things to say about him. However, what other people said or thought of him has had no effect on what he (to this date) believes to be true about HLF.
Betting on Zero
Fun fact: if you google Ackman's name, the first link is an advertisement—a campaign funded by HLF—which falsely states that Ackman funded a documentary titled Betting on Zero. The documentary captures Ackman and the HLF controversy, and its description reads: "Hedge fund titan Bill Ackman is on a crusade to expose global nutritional giant Herbalife as the largest pyramid scheme in history, while Herbalife executives claim Ackman is a market manipulator out to bankrupt them." The truth is that Ackman did not pay the director to make the film—he just acted in it. So, the fact that a publicly traded company would still actively fund this advertisement is, to put it politely, quite remarkable.
As a result of these disastrous events, the Pershing Square grossly underperformed in the market in the years 2016 and 2017, with a year to date (YTD) return of -13.5% and 4% respectively. Many investors also began withdrawing from the fund because of this volatility.
Ackman's Investment Principles: Eight Simple Rules
When asked in an interview why the aforementioned active investor positions didn't work out, Ackman reasoned that he had veered from his 8 core career principles. The principles are intrinsic to the success of the firm, so much so that Ackman asked a member of his investment team to engrave them on a stone tablet and make copies of it. These tablets now sit on every employee's desk at Pershing Square Capital.
Here are Bill Ackman's principles to successful investing:
1. Simple and predictable businesses
2. Free cash flow generative
3. Dominant market position
4. Large barriers to entry
5. High return on capital
6. Limited exposure to non-controllable extrinsic risks
7. Strong balance sheet where outside capital is not necessary
8. Excellent management and good governance
When these were neglected, the business quality of Pershing Capital was compromised, resulting in added complexity for Ackman.
"Having a good set of principles is like having a good collection of recipes for success". Principles by Ray Dalio
While it is important to have your own set of principles, it is even more important to adhere to them—and to consistently operate with them.
The Big Short
Ackman made his comeback in 2020 with one of the best trades ever made in history. In February of this year, Ackman started worrying about the effect of the coronavirus on the economy and decided to hedge (protect in case of a market sell-off) Pershing Square's portfolio by waging "credit default swaps" (CDS)—essentially an insurance.  He placed a bet against $71 billion of corporate bonds through CDS, which essentially allowed him to buy insurance in case the bonds default. However, sometimes traders buy this insurance without owning the underlying bond (and he didn't own the bonds in this case).
The price at which Pershing Square bought these corporate bonds was very low—50 percentage points of the insured amount—since no one at that time thought that bondholders would default.
In an emotional interview with CNBC in March, Ackman warned president Trump and corporate America about the coronavirus, and urged them to shut down the economy for 30 days. He added that if Trump agrees to shut down the country, he will get reelected in November.
"What's scaring the American people and corporate America now is the gradual rollout, we need to shut it down now. ... This is the only answer."
The day after this interview, California went under lockdown, and other states followed suit.
Only when the coronavirus threat became more imminent did investors realize that the economy might shut down, resulting in bondholders actually defaulting. The price of the CDS went up, since more people wanted the insurance now. When this happened, Ackman sold his CDS at a major profit—$2.6 billion, to be precise. What makes his position even better than Michael Burry's (from the movie The Big Short), was that Burry's profits took two years to materialize, whereas Ackman's only took thirty days. This also means that he paid only a month's worth in insurance premiums ($27 million) because he sold his position so quickly. Otherwise, he would've had to pay $27 million every month! Essentially, Ackman bet against the American economy, and won.
As our community member Amaar puts it - "The real beauty of the trade is not just the CDS trade which went from 27m to 2.6b but the fact that it let them keep most of their long stock positions through a 30% dip which is all but back to pre-covid levels now."
He used these profits to improve the quality of Pershing Square's investments. Keeping in mind his 8 principles, he purchased shares of Berkshire Hathaway, Hilton, Lowe's, Restaurant Brands International, and Agilent. The hedge fund also bought Starbucks shares again after having sold its position in January.
Final Takeaways
Bill Ackman has been under fire for many of his investment decisions. But he believes that if anyone takes a strong public stance, there will for sure be parties who oppose—and that's okay. The fear of an adverse reaction shouldn't stop them from speaking their mind, instead they should make way for healthy discourse. Ackman never gave up, despite suffering huge losses multiple times. He went back to his core principles and amassed a fortune from his controversial yet instinctual investments. The volatility of the markets didn't scare him (they still don't); he believes that it is within this volatility that opportunities present themselves—one just has to look. This vigor and fearlessness make him an excellent activist investor, and he continues to help create value for businesses with potential so that they can be better (and so he can profit off of them!).
We hope this was useful. If you found it interesting, consider sharing it with a friend or gift a subscription.
Your INSIDER Team,
To signup for office hours, please use this link. It is free for all insiders every day - no strings attached.

Insiders have full access to Network Capital TV. We strongly recommend you watch a masterclass every day. Start with Nobel Laureate Robert Shiller's Network Capital TV course if you want to get going.

If you are a new addition to NC Insider, please read this and write to Varya (varya@networkcapital.co), Aditi (aditi.nayak@networkcapital.co), or Chhavi (chhavi@networkcapital.co) for access to Network Capital TV, Insider Specific Groups